Professional Drone Services Mission
We are dedicated to providing professional drone services in the form of high quality aerial photography, video, and data to a wide range of customers through safe, cost effective, and responsible use of aerial drone technology.
We are Part 107 Remote Pilot Certified for Commercial Operations by the Federal Aviation Administration.
We use Unmanned Aerial Vehicles (UAV), also known as drones, to capture digital media data through high-resolution photographs and video.  This has far surpassed the traditional data collection methods in time, cost, and safety.  Our drone services can provide current real time data to our customers quickly to give their business a real advantage.
Based in Lake Hallie, WI.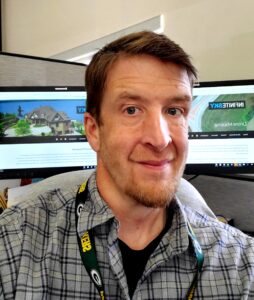 Matthew Reddy is our FAA Part 107 licensed Drone Pilot, photographer, and registered professional civil engineer.